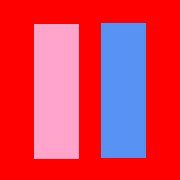 The same-sex marriage "debate" is heating up again.
France has passed laws, despite widespread protest. England's House of Commons has passed laws, despite widespread protest, a pre-election commitment not to, and a split in the governing Conservative party.  The English bill now goes to the House of Lords where there will at least be some decent scrutiny on the flawed legislative process, the inconsistencies and inequalities created by the bill, and the nonsensical manner in which same-sex relationships are shoehorned into the English framework that is still shaped around the heterosexual act (requiring 'consummation' and recognising 'adultery').
In Australia, of course, NSW is having its state-based consideration, Tasmania is unlikely to given recent Legislative Council elections, and Kevin Rudd has come out in support of a Green's "last hurrah" legislative attempt at the Commonwealth level before the federal election.  On the numbers this should all fail legislatively, but the "debate" will not go away.
In the midst of all this I have come across a couple of things worth reading.  The first is from England in which columnist Brendan O'Neill (who also writes for The Australian) demonstrates how the push for same-sex marriage has few of the hallmarks of popular reform, and many of the hallmarks of elitist imposition. To quote:
I know the only thing you're allowed to say about gay marriage is "Yay!" and that if you say anything else you're a weirdo hateful bigot. But permit to make just one non-yay-based observation about it. Which is this: gay marriage has utterly transformed, for the worse, the meaning of social progress.

Throughout modern history, big, democratic, civil rightsy leaps forward have had two things in common. First, they were demanded by very large and often very angry sections of the public; and second, it took ages and ages for the political classes to concede to them. And when they did eventually cave in and legislate for the new liberty or opportunity being demanded by the hordes, they tended to do so begrudgingly, often while wearing a sneer…

The gay marriage campaign absolutely eviscerates that view of social progress. It turns it completely on its head. It redefines social progress to mean the polar opposite of what it meant for most of the modern period: no longer the struggle of the man in the street against illiberal officialdom, but rather the struggle of right-on officials against the prejudices and idiocy of the man in the street.
But the line I appreciate the most comes from ABp Peter Jensen of Sydney in response to Rudd's change of heart:
Equality is not the issue. The consummation of a marriage by a man and a woman is unique and cannot be replicated. The precious differences between men and women, likewise cannot be replicated in any other bond.
I'm going to remember this quote, even when it becomes increasingly politically incorrect to say.  It encapsulates an objective particular reality from two different directions: the hetereosexual act defines marriage, there is nothing other than marriage that can best encapsulate it.
The proponents of same-sex marriage need to grapple with this objective reality.  I get that it is a painful reality for some.  I get that there is a sense of exclusion – a yearning to experience what their heterosexual friends experience as they "walk down the aisle."  But what is that "experience" that they feel excluded from? Public affirmation? The ability to share a name, a bank account, or the other privileges of being "next of kin"?
Without this articulation we will remain talking at cross purposes.  But my gut says that the most profound desire is the ability to say say "I'm married, and I'm just like you."  And this is where things run into reality.
Yes, there is much that is shared between married couples and committed same-sex partnerships – self-sacrificial love, cohabitation, affection, even "chemistry."  But even if we were to broaden the legal definition to encapsulate nothing beyond these shared characteristics, something would still remain excluded.
That something is that union of a man and a woman, which joins together lives and families through an utterly holistic union that is spiritual, emotional, and yes, biological.  It is the category of relationship that reflects human bonds from the "basest" mingling of bodies and DNA to the most platonic and "enlightened" strata.  It encapsulates joined hearts, joined bodies, and joined families, which is at its most clearest in the conception and birth of a child, who embodies simply in personhood the fact of that union.  (Is it any wonder that marriage breakdown, divorce, and parental absence cuts us so easily to the core?)
In my mind, it is simply, objectively, impossible to include same-sex relationships in that category – no matter how loving or committed they are.  No one has yet convinced me that  "I'm married, and I'm just like you" is not an illusory goal.  The legal definition of marriage may (and has over the centuries as people keep saying) get changed, but the reality won't.  For better or for worse, there will always  be the objectively exclusive category of holistic union that we currently call "marriage."
My yearning is for a serious discussion around this.  I have questions, probably presumptious questions, but I don't think they are ridiculous questions, or questions that shouldn't be entertained or pushed back at:
Why think of your relationship as "marriage lite" waiting for inclusion?  Why consider yourself to be lesser?  What objective realities are particular to your form of relationship? Why not celebrate those?
In other words, surely equality can celebrate diversity?  So celebrate it! Why flatten everything to a common denominator?
Where there are things in common that are not handled equally (the rights of "next of kin" for instance), let's deal with it, if we haven't already.  But let us not deny the particularities of one another.  Surely, even on your terms, it is not wrong for all of us to say "I cannot be you, and you cannot be me" and to do so without an ounce of inequality.
Can I buy someone a coffee and have this discussion with them?