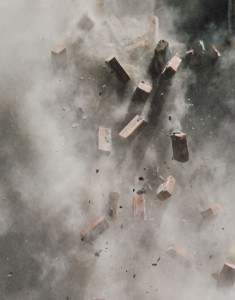 (Originally a facebook post, in response to a blog post from Mike Breen).
Is there a Lifeshape for kenosis*?
"Emptiness" is fundamental to Christian spirituality.  But it's a slippery thing to grasp. It's not figurative (or actual) self-flagellation. It's an emptiness that comes when you're in a place where you can't just lead, you must also carry, and you realise that such a thing is beyond you. Your own fumes of strength are quickly burned away and you find yourself feeling something of the pain of God for his people, as well as a strengthening and a protection that is now utterly and totally and clearly from him alone.
You see it in the drama of Paul's life whose apostolic burden had him "become like the rubbish of the world, the dregs of all things, to this very day" (1 Cor 4:13) and who even at the end of his fighting the good fight, described himself as being "poured out like a drink offering" (2 Tim 4:6). No wonder he taught the Philippians that song in 2:5-11!
To avoid pain and risk, is to avoid this emptying out. To fall into his arms in the midst of (seeming) failure, disappointment, frustration, and ennui is the spiritual task. You can tell when a leader has passed through that fire… and when they haven't. And sometimes, when you get to the end of a season of rest and recovery, you long for it again, because in that dynamic emptiness you breathe His vigour and His life.
* kenosis, from the Greek κενόω (kenoō), meaning "to empty"
Photo credit: http://www.freeimages.com/photo/1077693