While this has been and is likely to be touted, invalidly, as a separation of church and state issue, it is not that. (NB. I don't think anyone has been complaining about commonwealth funding of chaplains in the military).
 Rather, the High Court has upheld that the _manner_ in which chaplains are being funded is not constitutional: The Executive alone does not have the power to do it like this (s61 of the Constitution), and nor does the legislature have the authority under s51 – the closest possibility (s 51.xxiiiA) allows funding of students via allowance, but not funding of services to students directly.
So all this will mean is that the funding stream will change – instead of from the commonwealth directly to the schools, it will be via a directed grant to the states.
My legally minded friends will correct me if I'm wrong in this, but I doubt the end result will be much different to the status quo.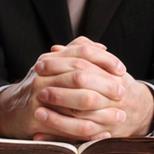 The High Court rules in favour of a challenge to the Commonwealth funding of the school chaplaincy program.